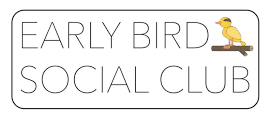 Early Bird Social Club For LGBT 50+
Meets at QSpot 2nd Sunday Each Month 3pm

More info – info@jsqspot.org
Sunday, Jan. 12, 3pm at QSpot
 EVENT CANCELLED – BANK TO RE-SCHEDULE.
Please join us anyway. We'll wing it!
BANK SECURITY
Please join us for an informative talk on keeping your accounts & personal info secure.  A representative from PNC Bank (Neptune, NJ) will join us and speak on this important issue we all face. The bank's rep will offer tips on passwords, pin codes & phone scams, and answer any questions that come up.
—–
***Please Note: tips on personal banking, and the managing of funds, will not be included***