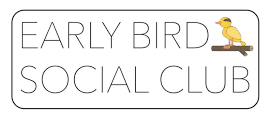 Early Bird Social Club For LGBT 50+
Meets at QSpot 2nd Sunday Each Month 3pm

NOW A VIRTUAL MEETING!!!
More info – info@jsqspot.org
August will be another Zoom virtual get-together!
So far in 2020, we've dealt with a pandemic, killer bees, crazy politics, social isolation, and now a hurricane!
Let us continue our resilience together with a
discussion of how we're holding up.
Sun., Aug. 9 (3:00pm)
Zoom.us
Meeting ID: 846-5439-7499
Password: 649201
Hope we'll see you there!
– Early Birds Team