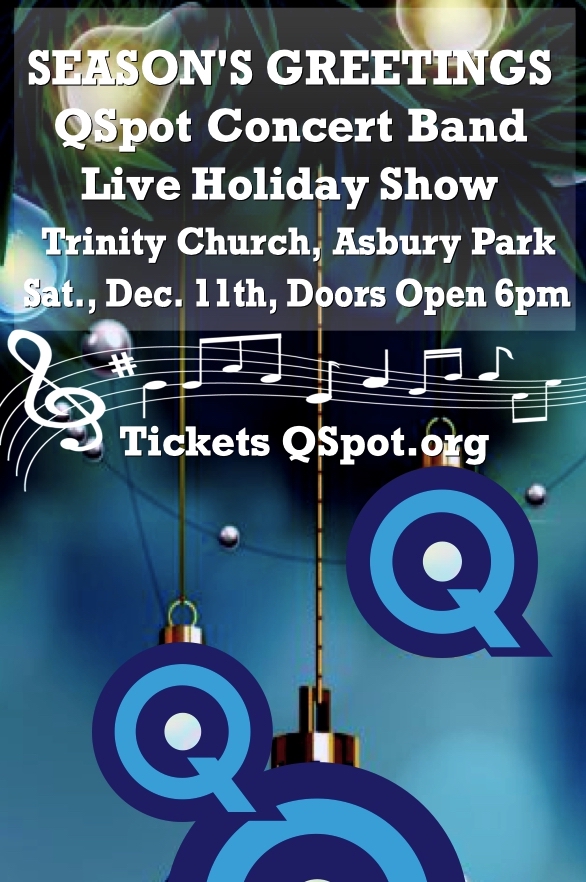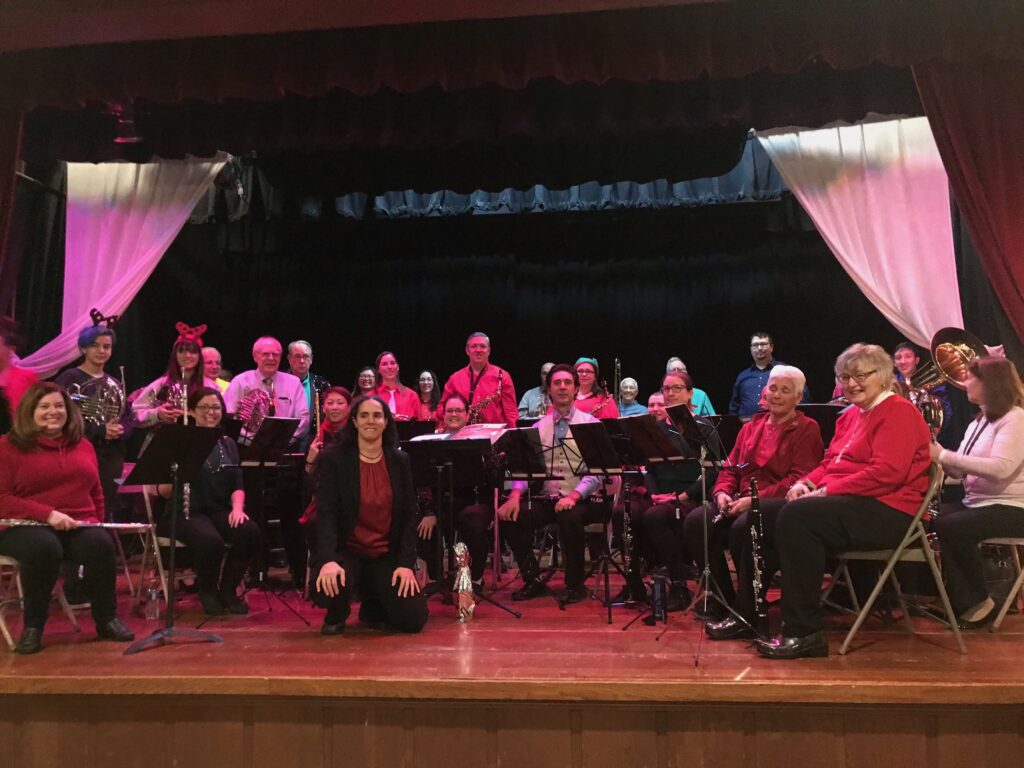 Spread Some Holiday Cheer

Thanks to a generous donation from DAVIS REALTORS,  25 tickets to attend the QSpot Concert Band's Holiday Show, this Sat., Dec. 11, 7:30pm have been made available to anyone in need of some good holiday cheer! To reserve a free ticket for yourself or someone you know, please email info@jsqspot.org. Limit one free ticket + one for guest, per person. Tickets will be distributed in the order emails were received. This offer ends once all 25 free tickets have been reserved. Additional tickets may be purchased at the door. Thank you DAVIS REALTORS!
ABOUT THE EVENT
QSpot Concert Band will perform a live holiday show on Sat., Dec. 11, 7:30 pm at Trinity Church in Asbury Park. With over 30 local musicians, the QSpot Concert Band is New Jersey's only LGBT concert band. A program of QSpot LGBT Community Center, the QSpot Concert Band is an all-volunteer community band led by Musical Director Eva Szakal. Members come from a variety of backgrounds and musical experience. From classically trained professional and semi-professional musicians and music teachers, to former high school and college players.
The band was established in 2008 to help fill a void at the annual LGBT Pride parade in Asbury Park. At the time, no local LGBT bands performed in the parade. Since then, the band has been featured in every Pride parade including a virtual Pride celebration in 2020. The band held their first holiday concert in 2019. This year's concert will include traditional holiday songs and a performance by two local singers. Masks are required to attend the event. All concert proceeds benefit QSpot LGBT Community Center. Doors open at 6pm.