THANK YOU TO EVERYONE FOR MAKING OUR
CAREER FAIR A HUGE SUCCESS!

QSpot New Jersey LGBT Career Fair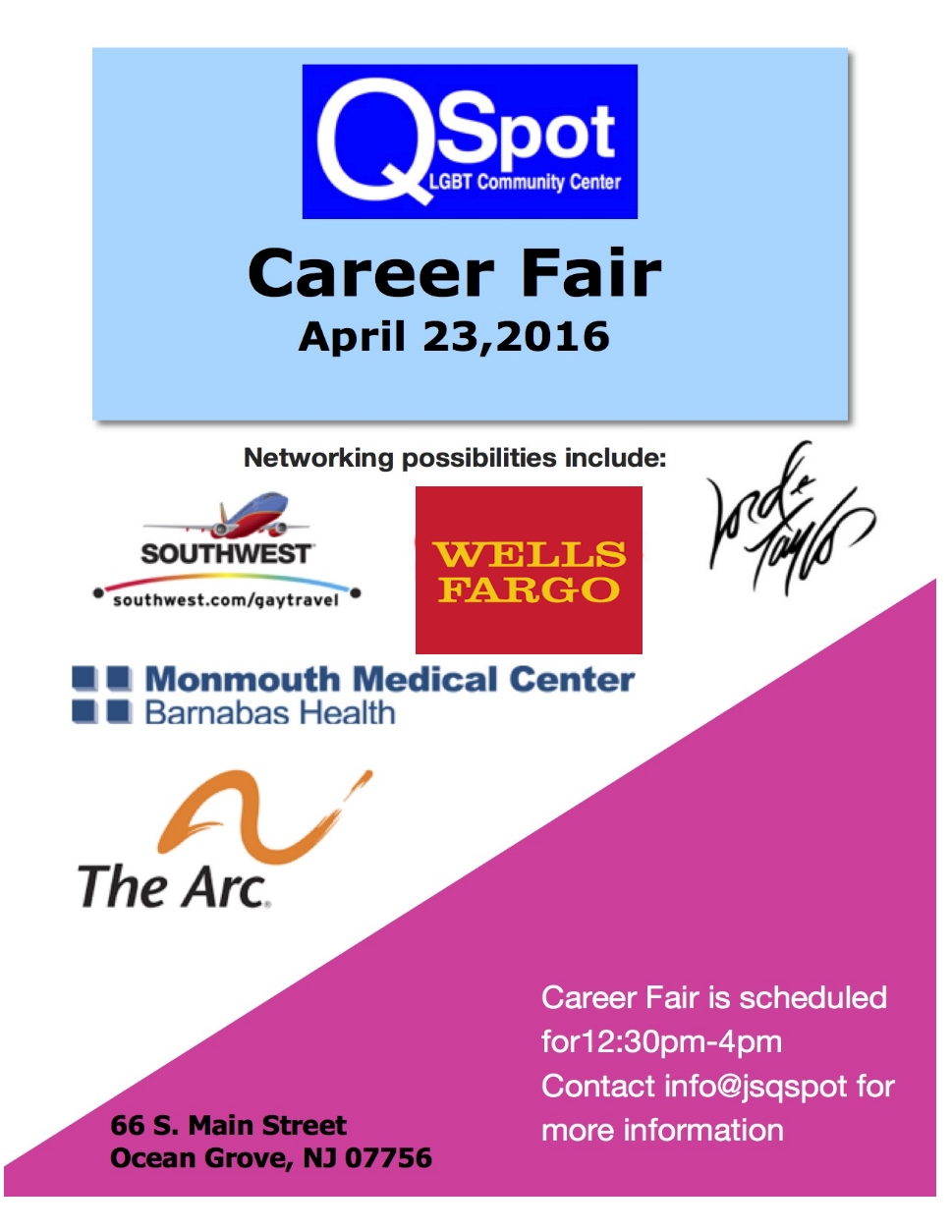 Although in New Jersey, LGBT individuals are protected against job discrimination, national statistics show the challenges we face competing in the job market, even after being hired.
According to several significant studies, LGBT workers often earn 10-30 percent less than heterosexual peers for the same jobs.  And unemployment figures, especially in the transgender community, can be twice the national average.
QSpot hosted  our first New Jersey LGBT Career Fair. The event was held at the QSpot LGBT Community Center.  Registration for the event was free, but there was a fee for table rental.  If you would like to learn more about the event, please email info@jsqspot.org.