QSpot Community Awards 2019
QSpot LGBT Community Center is proud to announce the QSpot Community Award Honorees for 2019.  QSpot Community Awards recognize extraordinary contributions to the LGBT community and QSpot.  Awards will be presented at the QSpot Community Awards Jubilee Dinner, Saturday, June 1, 6pm, Riverview Waterfront Pavilion, Belmar, NJ.  Proceeds from the event support QSpot's mission to foster the health, well-being and pride of New Jersey's LGBT and allied community.
The recipients of the QSpot Community Awards for 2019 are (alphabetically): Dr. Carolyn Bradley, Bill Canacci, Joan Caputo, Joanne Demant, Abby Maisonave, Stephen Mandeville & Victor Aluise, Mark McSpirit, and Linda Phillips.
MORE ABOUT THE HONOREES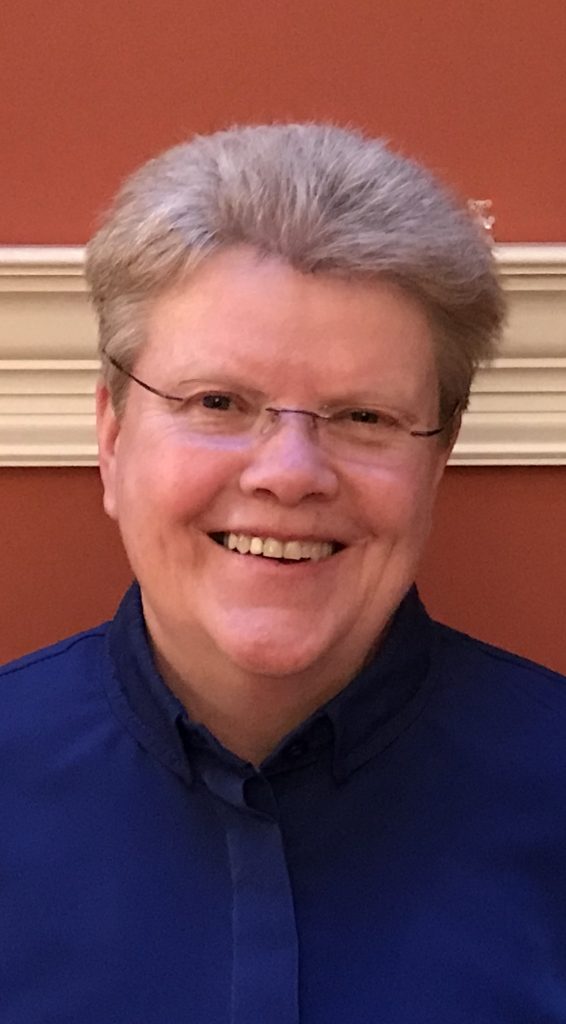 DR. CAROLYN BRADLEY, PhD, LCSW, LCADC
Dr. Carolyn Bradley is a leading voice for LGBT older adults in New Jersey. Her work has raised awareness of the needs of LGBT elders and efforts to improve the quality of their lives. Dr. Bradley currently co-leads the LGBT Older Adult Project at Monmouth University's School of Social Work. Founded in 2012, the Older Adult Project has examined how sexual orientation influences the aging experience. The Project has created a training curriculum on LGBT older adults, Buddy Program for LGBT Older Adults (currently housed at QSpot), and trainings for Adult Protective Service workers. The project is partnered with Garden State Equality to assist in a statewide LGBT older adult needs assessment. Dr. Bradley is also an Associate Professor of Social Work at Monmouth University where she is the Master of Social Work Program Director. Carolyn's involvement in LGBT research and activism dates back to her undergraduate days at the College of St. Elizabeth and while an MSW student at Fordham University. Ordained in the Episcopal Church, Rev. Carolyn Bradley is also a Deacon at Trinity Episcopal Church in Asbury Park. What Carolyn enjoys the most, however, is spending time with family, especially her wife, Mickey. Mickey and Carolyn will celebrate 25 years of marriage in October, having been married in the Episcopal Diocese of Newark prior to the passage of marriage equality in NJ. With her upcoming university retirement in December, Carolyn looks forward to spending more time with Mickey, and opportunities for continued service to the LGBT community.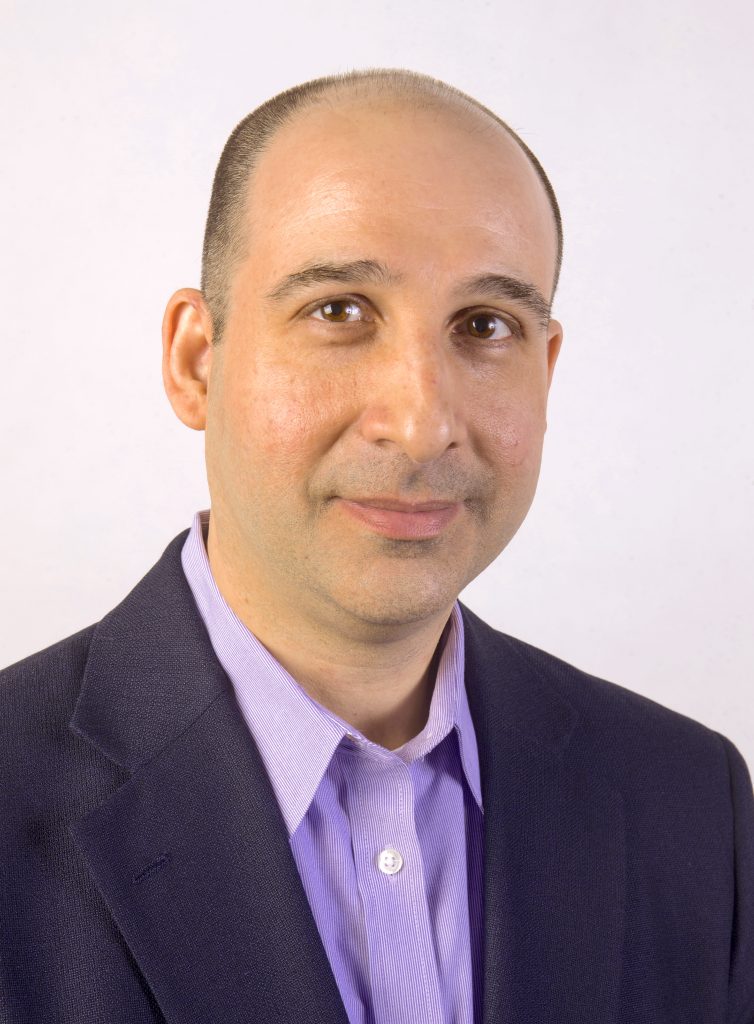 BILL CANACCI
Bill Canacci is a regional features and entertainment editor for Gannett New Jersey, publisher of the Asbury Park Press. In December 2014, shortly after starting a new position, Bill began reaching out to the local LGBT community to share their stories online and in the newspaper. With Bill's help, APP has made significant strides reporting on local LGBT issues and organizations. Bill also served on GLSEN Central New Jersey's Board of Trustees from 2012 to 2018. GLSEN works to end discrimination, harassment and bullying based on sexual orientation, gender identity and gender expression in K-12 schools. Bill was board Secretary, but his primary focus was organizing the annual Student Honor Awards, which gives money to Central NJ students who have demonstrated a strong commitment toward advancing a positive school climate for the LGBT community. From 1999 to 2007, Bill volunteered with the NJ Lesbian and Gay Coalition, a statewide LGBT advocacy group, and edited the group's quarterly publication, News Jersey.  In 2003, Bill, along with his dear friend Everett Kline (a staunch LGBT advocate) and Lisa Blum (who was working at HiTOPS in Princeton), produced an LGBT resource guide for New Jersey educators, counselors and administrators that they could use for LGBTQ students who needed additional resources and support.  An Ohio native, Bill started working for the Home News Tribune in East Brunswick in 1999 as a business writer/copy editor before moving to the features desk.  In 2000, Bill created and edited Teen Scene, a section for high school students. Teen Scene was published weekly until 2008 and won more than 30 section and writing awards. Since 2001, Bill has written Broadway and off-Broadway reviews for Gannett NJ and the USA Today Network. In 2009, he was transferred to the copy desk of the Asbury Park Press, focusing on lifestyle and entertainment stories.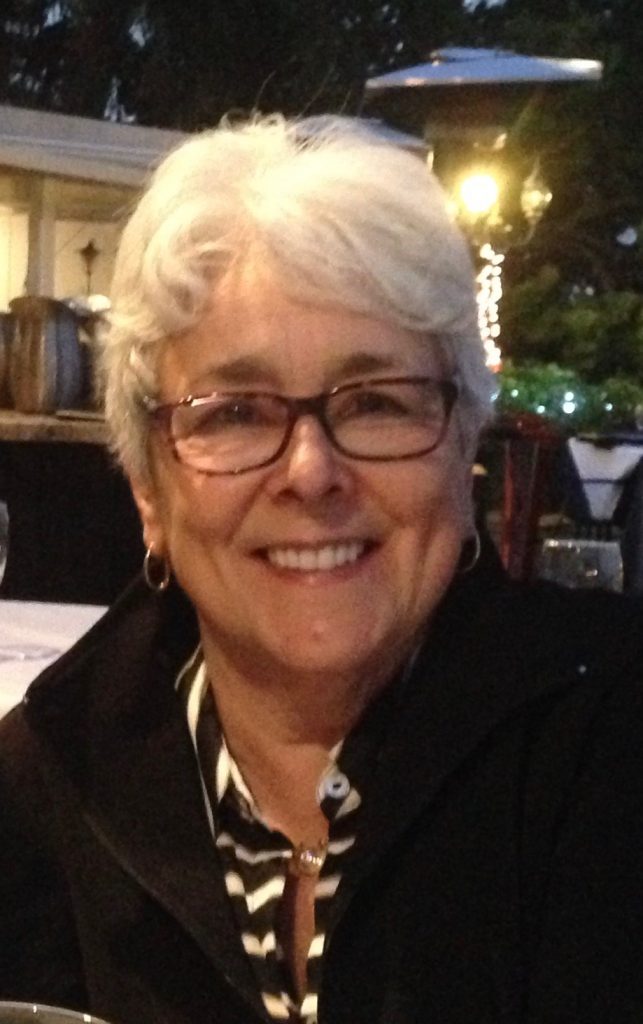 JOAN CAPUTO
Joan Caputo was a founding member and President of Ocean Grove United for five years, a group dedicated to forging friendships among the diverse people in Ocean Grove. Joan was also Vice-President of QSpot during the agency's initial formation, helping guide outreach efforts, especially for LGBT youth. Joan began her career as a junior high and high school math teacher. As a single parent, Joan decided that she needed to change professions so she attended the Chubb School eventually working for Chubb & Son for over 20 years. Joan worked in Information Technology and was a founding member of the IT Women's Council, a group that addressed gender disparities in high level positions. Joan was also a member of NOW. In the 1990s, working with other employees, Joan helped form GLEN – Gay and Lesbian Employee Network at Chubb. GLEN continues to have an impact at Chubb still today. Joan became involved in the fight for marriage equality through her association with Garden State Equality. In 2007, after the Camp Meeting Association withdrew a permit for Harriet Bernstein and Luisa Paster to use the boardwalk for their Civil Union ceremony, Joan, like many others, committed to "doing something" and Ocean Grove United was born.  Joan has also been a member of the Ocean Grove Home Owners Association, working to ensure fair treatment for all Ocean Grove homeowners. Joan's LGBT activism has spanned more than 30 years and she remains committed to helping for many more.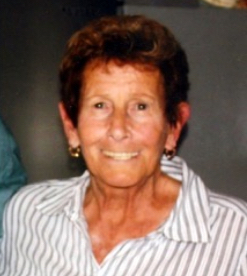 JOANNE DEMANT
Joanne Demant passed away peacefully after a short illness on March 22, 2019. Joanne identified with the struggles women alone face in life. Her most exceptional and unprecedented accomplishments were being the founder of "Feminine Connection" a travel/social organization and "MerryMakers", a social/dance organization. It was within these organizations that so many lives were touched by Joanne's spirit and inspiration. Joanne was born on June 29, 1937 and raised in Bergenfield, NJ. She attended St. John Evangelist School and St. Cecilia High School in Englewood, NJ. Joanne had an interesting and varied business career. While with ESSO Co. in New York City, she worked in Public Relations and was the softball team captain. In 1957, Joanne was voted "Miss Jessie" – spokeswoman and representative for ESSO. This was followed with a radio/TV company in Atlanta, GA. Returning to NJ, she worked in educational sales for 3M for five years. Joanne's interest and concern for others led her to Rockland County Mental Health Facility in Pomona, NY. As the vocational instructor and addictions counselor she helped clients troubled with drug and alcohol addictions. She was always concerned for those struggling with life's many problems and setbacks. After retiring, she returned to the Mental Health Facility in Rockland County, NY to volunteer with drug and alcohol dependent residents in the arts programs.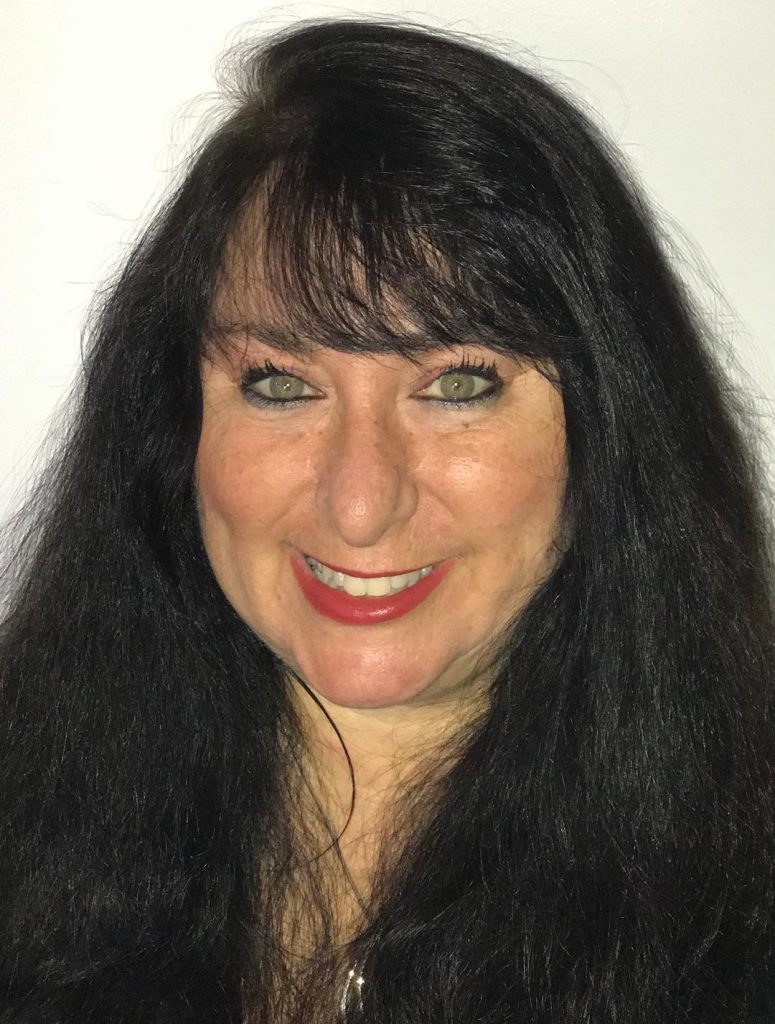 ABBY MAISONAVE
Abby Maisonave served as President of PFLAG Jersey Shore from 2010-2017. PFLAG is the first and largest organization uniting families and allies with people who are lesbian, gay, bisexual, transgender, or queer.  From 2013-2017, Abby was also PFLAG's North Atlantic Regional Director, overseeing PFLAG chapters in NJ, NY, and PA. Abby's work has helped hundreds of families and individuals on their journey towards acceptance, unconditional love and support. Abby first became involved with PFLAG in 2004 when she sought support after learning that one of her children was gay. Through her involvement with PFLAG, Abby became an LGBTQ activist, public speaker and educator. Over the years, Abby has presented dozens of workshops on LGBTQ issues, particularly those facing parents and individuals struggling to come out. Abby has also trained medical professionals, teaching personnel, and spoken to high school and college students. Abby is perhaps best-known for her constant availability to those in need, tirelessly giving of her time, and having facilitated some of the largest monthly PFLAG meetings in New Jersey. Abby was a 2012 recipient of a Humanitarian Award from the American Conference on Diversity, and the prestigious 2017 Carmel Tavadia Memorial Award which recognizes outstanding work and support of true family values by an individual or organization. Outside of PFLAG, Abby is mom to three phenomenal children, aged 24, 26 & 30, and has a loving, wonderfully supportive partner, Stan, for many years.  After receiving her degree in Health Science, Abby has worked in the medical field for 36 years. Abby enjoys spending time with family and friends, going to concerts, and traveling/cruising. Her mission: Keeping Families Together and Moving Equality Forward! Her goal: To always continue to educate, support and advocate on behalf of LGBTQ individuals and their families!
Stephen Mandeville and Victor Aluise are LGBTQ community members and advocates, Ocean Grove Area Chamber of Commerce Executive Board Members, and Founders and CEOs of Comfort Zone Bath and Body, Comfort Zone Books, and The Emporium at Ocean Grove. Comfort Zone is one of the oldest retail business on Main Avenue in Ocean Grove specializing in bath, body, skincare, and accessories.  Partners in love, life, and business more than 25 years, Stephen and Victor started their life together on New York City's Upper West Side when they were both students at Columbia University. Stephen was an aspiring writer and managed one of the most popular bars in Manhattan. Victor began his career designing educational and entertainment software for companies such as Scholastic, Microsoft, and McGraw-Hill. In 1998, they fell in love again, this time with Ocean Grove, where they purchased a weekend home. Stephen spotted Ocean Grove as the ideal location for his retail business – largely because of the flourishing LGBTQ community and seaside feel. Comfort Zone was founded in 1999. At the time, Stephen and Victor had no idea that Ocean Grove and Asbury Park would become an LGBTQ mecca – full of love and acceptance. With the support of the LGTBQ community, Stephen's business, Comfort Zone, grew. He expanded the business to include books, music, and online sales. In 2009, the couple expanded once again and launched The Emporium at Ocean Grove, a specialty boutique known for made-in-the-USA resort wear and special occasion apparel. Over the past 10 years, The Emporium has participated in benefit fashion shows to fundraise for Jersey Shore Medical Center, Mary's Place, Regency Hadassah, Jersey Shore Arts Center, and countless other causes for women's health and well-being. Stephen and Victor are honored to serve the community and look forward to many more years to come.
MARK MCSPIRIT
Mark McSpirit served as President of the Pride Center of New Jersey from 2015 – 2017. The Pride Center is NJ's oldest LGBTQ+ Community Center celebrating 25 years this year.  Mark has been involved with the center since 2012, and joined the Board as Volunteer Coordinator in 2013. Mark transitioned to Vice President of Operations in 2017 and is currently a member of the Pride Center's Advisory Board. During his term as President, Mark was instrumental in helping create the New Jersey Association of LGBT Community Centers, a group established to connect NJ's LGBTQ+ centers and raise awareness of thier work. Of the many things Mark does when volunteering at the Center, he takes pride in the management, utilization, redesign and appearance of their facility.  In his professional life, Mark has worked as a general management professional for the past 30 years. Mark was born and raised in a small town in upstate New York. Being from a small town, Mark wanted to ensure that no one would experience the loneliness and fear he faced growing up. Mark has a passion for the Pride Center and continues to give back to the LGBTQ+ community, ensuring that anyone who identifies as LGBTQ+ will always have a place to turn for support, friendship, and family.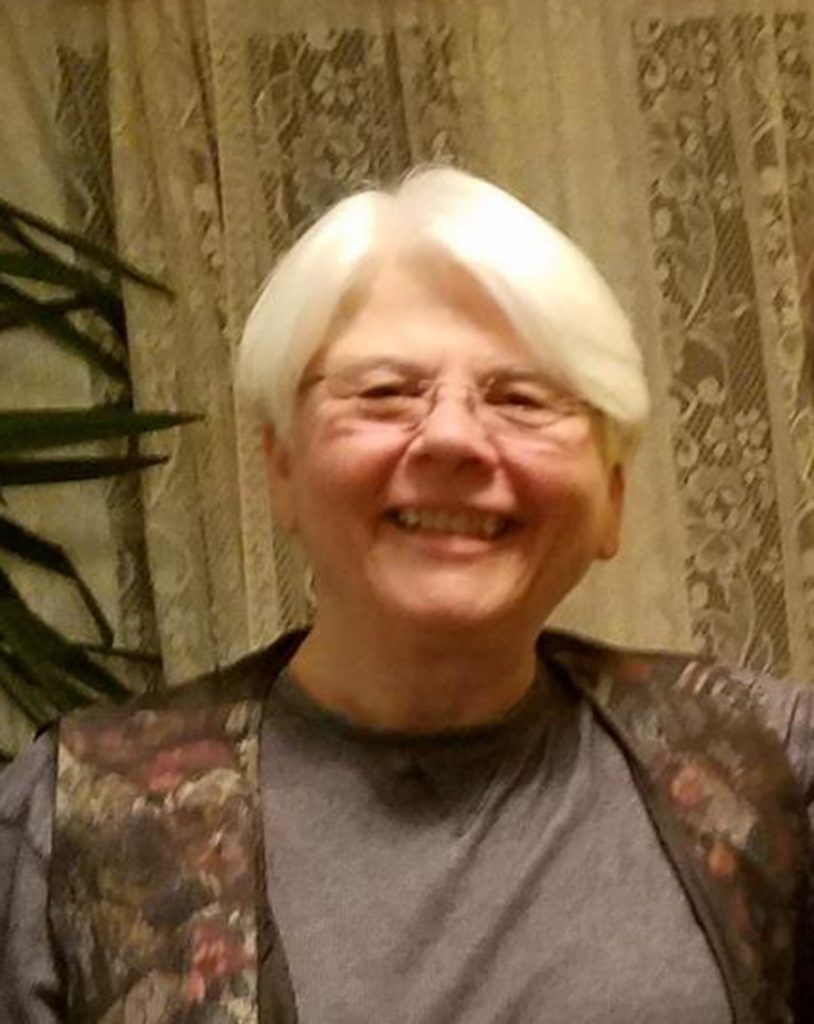 LINDA PHILLIPS
Linda Phillips is a 20-year resident of Asbury Park. For more than 23 years, she has been a member of Jersey Pride, Inc., the organization that produces the LGBTQ pride festival in Asbury Park every June.  Her long-standing committment to her community has led to work on numerous peace and justice issues. Over the years, she has helped local and statewide LGBTQ organizations, including the former New Jersey Lesbian and Gay Coalition, a New Brunswick LGBTQ community group, Slightly Older Lesbians social group, and More Than You Can Count, a lesbian organizing committee that presented speakers and music to the community. Linda also supported QSpot during the legal battle to protect their home, helping establish a GOFUNDME campaign which generated vital support for the agency. Linda is a co-founder of The Dialogue, a local group of diverse residents and friends of Asbury Park whose concern is to bridge the "diversity gap" that exists at the local and national level. Linda is an active member and Treasurer of the Monmouth County LGBTQ Democratic Caucus.