DIFFERENT VIEWS
Exhibiting thru October
With art by…

Jessenia Gaviria, Mary Anne Ruane, Danielle DelPizzo, Joey Bowie, Marjorie Conn, Louise Martino, Steve Cummings
MEET THE ARTISTS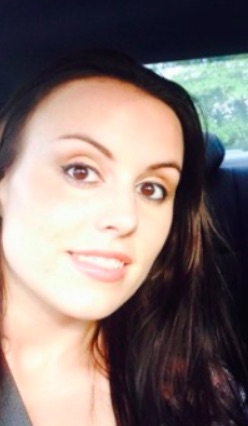 DANIELLE DEL PIZZO
My work is inspired by my own personal experiences as well as challenging past norms and idealization within society. I create pieces that grapple with the constant evolution of cultural norms, specifically the role of women in society. The creative process begins on an intimate scale with small sketches or drawings using ink and watercolor, and from there I develop a bigger composition. My final pieces utilize different media ranging from acrylic paint, oil paint, collage and digital painting.  An essential piece to my artwork is the use of color and design elements to capture a specific feeling or impression.
***************
I often seek to marry my two passions: social work and photography. I aspire to bring awareness regarding social issues through this medium.This series is a reflection of our current times and the very present social injustices. It aims to continue to shine light at the challenges that disenfranchised communities face and the social action that follows.The pieces offer a glimpse of social injustices such as those towards minorities and people of color, the controversial words from our current president, and collective action that unites us. "Injustice anywhere is a threat to justice everywhere."
Martin Luther King, Jr.
 *****************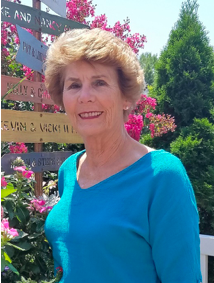 MARY ANNE RUANE
Creating art has become part of my  life in my retirement years.  Though I always appreciated it,  I never thought I   had any ability to make it.  I began with watercolors and then moved on to acrylics. I learned that I love color….bright, vibrant, joyful colors.  Most things I paint are things that make me smile…flowers,  a scene I find beautiful,     a picture that expresses joyfulness.  While I paint to please myself,  I hope the viewer is able to enjoy my work as well.
***************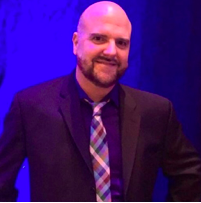 STEVE CUMMINGS
MY artwork, rendered in oil pastels mixed with turpentine, is a blend I call "expressive realism."  I attempt to portray the lives and dilemmas of the outcasts, misfits or vagabonds of American life.  As an avid filmgoer I often instill a melodramatic edge to my compositions as a way of enticing the viewer, much like cinema and theater.  I aim to create scenes that encourage the viewer to assume the role of a voyeur; scenarios whose outcomes need to be filled in by those witnessing them.   Often I'll exaggerate details such as facial expression and body language to uncover a character's implications and actions.  Melancholy, pathos, regret or fear may befall my characters, yet I aspire to reveal humor, hope or the 'inner light of the soul' amidst their circumstances as well.
*******************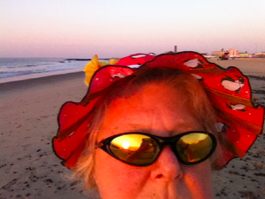 MARJORIE CONN
I've been taking pictures for as long as I can remember.  In the 70s I spent hours in the dark room developing my own film and printing pictures. It was magical working in a dark room. And I have hundreds and hundreds of pictures. Black-and-white.  Always my favorite. Now I only take pictures on my iPhone and post them on Facebook and what you see is what you get. I have absolutely no interest in fussing around on the computer or Photoshop or whatever.
As far as my subject matter is concerned all I can say is the sky is the limit.
**************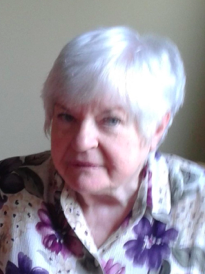 LOUISE MARTINO
I enjoy working with watercolor.  I find it is a great way to relax and it relieves stress.  It is also challenging to create images that reflect the beauty and colors of life.
******************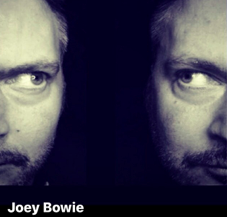 JOEY BOWIE
I am a self-trained Artist.
I've always had a strong desire to create and when that creative urge takes over, I will create in any medium available. Currently, when taking a picture, I like to express what I see and feel when I look at the image at that specific point in time.
Although far from a perfect medium, I used my cell phone to create these images, as they allowed me to capture an instant artistic expression during a meditation walk through beautiful woods.
They symbolize the living presence I feel when in the spirit of nature, as I walk through the forests. By holding up a mirror to the pictures, they become living beings, with their own individual personalities.