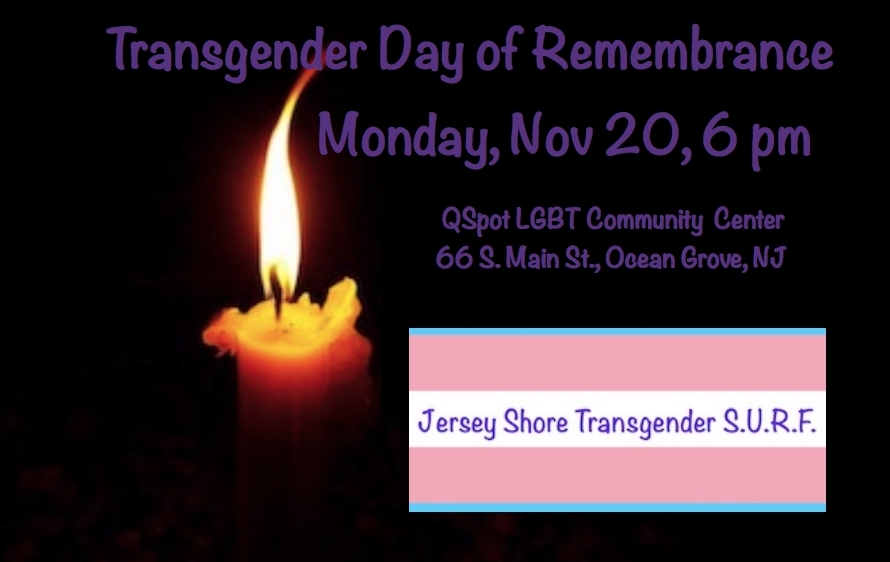 Jersey Shore Transgender S.U.R.F. Group will be hosting a Transgender Day of Remembrance candle lighting ceremony on Monday, Nov. 20, 6 pm at QSpot. Transgender Day of Remembrance is a day to memorialize those who have been murdered as a result of transphobia and to bring attention to the continued violence endured by the transgender community. All are welcomed!
Meets First Monday of Month – 6:30 – 7:30 pm
The Jersey Shore Transgender S.U.R.F.  group wishes to offer a comfortable safe place for folks who identify as transgender plus their family and friends. We wish to offer Support for members, Understanding for members, Respect for members, and Friendship opportunities. This is a peer led support and social group.